"When our work is often behind the scenes, it's meaningful to be here to showcase how far we've come", comments Executive Director Lillian Cho. The Asian American Arts Alliance regularly holds events that give artists an opportunity to showcase their work. Soundfest is a free, public event held in NYC Chinatown, featuring local Asian American artists breaking into the music world from the hip-hop to the jazz to the traditional perspective. Its Annual Asian American Arts Alliance Gala engineered for more highbrow audiences, includes cocktails, dinner, art performances, and a silent auction.

Some of its programs include SOAR (Small Organization Arts Regrant), providing grants to help small organizations get an extra push; eVOICE, a free online service for artists to promote their work; Culture Pass, offering discount coupons for art exhibitions to further expand the audiences, and regular member meetings, a networking tool for artists to discuss issues and share work. For more information, go to http://aaartsalliance.org.
---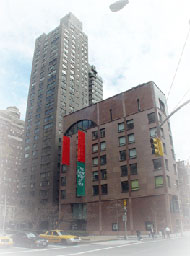 4. Asia Society
Educating Americans about Asia and Asians

Every Asian American has wished for an end to American ignorance about Asia and Asians. There's no magic pill, but Asia Society has been working to fill the void. Its tireless program of exhibitions, films, performances, lectures and conferences have added a classy, highbrow luster to the richness, complexity and beauty of the peoples and cultures of the over thirty nations that make up the Asia region. It's a badly needed counterpoint to the masses of Asian stereotypes born of hysteria and low-minded sensationalism.

Recognizing the importance of opening American minds while they're young, the Asia Society's K-12 initiatives push for adding more Asian culture into the American educational system and public life. Those in international business will appreciate Asia Society's policy and business programs as well as its longstanding dedication to more dialogue and exchanges among political and cultural leaders on both sides of the Pacific.

The new Asia Society and Museum building at 725 Park Avenue (at 70th St) offers total immersion in Asian culture among likeminded others. The Asian-accented Garden Court Café provides a congenial ambience for discussing the Society's offerings. Regional centers in Northern and Southern California, Washington D.C. and Texas also provide exhibitions, lectures, films and other cultural opportunities. The Society's media offerings now include sites like askasia.org and asiafood.org in addition to various publications.

Asia Society is a nonprofit, nonpartisan educational institution founded in 1956 by John D. Rockefeller III to promote better understanding between Asians and Americans. It is supported by donations from patrons as well as by contributions from foundations and corporations.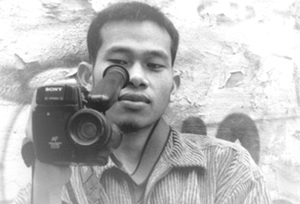 5. CENTER FOR ASIAN AMERICAN MEDIA (CAAM)
Bringing Asian faces into American Media

What Asian American hasn't felt disgruntled about the absence of Asian faces in the media? As the largest distributor of Asian American videos to over 2,000 colleges and universities, libraries, museums, government agencies, and broadcast stations, CAAM takes it into its own hands to support and propagate Asian American media nationwide.

Distributing over 3,500 films each year and reaching more than ten million viewers by public television broadcast, CAAM's reach is widespread and on the upswing. CAAM not only supports the Asian American media through exposure and distribution, but funding as well. Since 1984, CAAM has given over three million towards independent Asian American film and video productions for public television broadcast.

CAAM's annual San Francisco International Asian American Film Festival (SFIAAFF) is the nation's largest showcase of Asian American films in the world. Screening over 130 films and boasting an audience of nearly 30,000, the SFIAAFF is a vital launching point for new Asian American independents and regarded as a primary source for production companies alike.

In the '70s, Asian American filmmakers became restless by their marginalized role in the media and sought to counteract negative stereotyping of Asians in the mainstream media so utterly embodied in the 1961 "Breakfast at Tiffany's" film's Mickey Rooney.

In 1980, the independent filmmaker Loni Ding organized a national conference of Asian American producers and media activists to address and counteract the negative images and stereotypes of Asian Americans, by providing Asian American programming for broadcast on public television. Starting with a small film festival presenting a mere dozen films, Asian American films quickly gained ground, leading to the SFIAAFF, and eventually the emergence of CAAM.

CAAM is a non-profit organization that helps spread Asian American media through funding, producing, distributing and exhibiting works in film, television and digital media. For more information, go to http://asianamericanmedia.org/rf_cms/index.php.
PAGE 3
CONTACT US | ADVERTISING INFO

© 1996-2013 Asian Media Group Inc
No part of the contents of this site may be reproduced without prior written permission.