GOLDSEA | ASIAMS.NET | ASIAN AMERICAN PERSONALITIES
THE 130 MOST INSPIRING ASIAN AMERICANS
OF ALL TIME
Josie Natori
PAGE 1 OF 2

ne confusing aspect of the Josie Natori story is the conflict between her Filipino ancestry and her unusual surname. It comes from her Japanese American husband Kenneth. The House of Natori was born in 1977 when Josie Natori, who had married Ken the year before, became bored in her job as an investment banker. The energetic 92-pounder decided to start her own business, something that would tap the resources of her native Philippines. Investing her savings, and with a good deal of help from her wealthy parents, she started by selling blouses adorned with embroidery and appliques, a noted craft of the Philippines and one of its most popular exports. She switched to lingerie when a retailer suggested that she turn the blouses into a nightshirt.

The world had been treating lingerie as sleepwear for women. Natori saw it as fashion. "A woman needs alternatives," she declared and set about creating lingerie that a woman could enjoy. She took risks. Her first collection was in orange. What may have initially ignited the success was simply that Natori had no preconceived notions and operated from her own aesthetic sensibility. She describs the concept of lingerie as sophisticated, luxurious, feminine and sensual, based on the philosophy that a woman buys it as a gift to herself. According to the company's promotional literature, the concept derives from "a deserved pleasure that sets the mood for the precious moments in a woman's crowded life... that creates an oasis in a woman's world and achieves a symmetry between her public image, her private desires and her actual and fantasized view of herself."

"It has a look of luxury that sets it apart," says Natori of her products. "There is also something very exotic about it being from the Orient." The glamorous embroidery and appliques and rich fabrics add up to a high trademark-recognition factor.

According to a 1989 New York Times article, designers like Ralph Lauren, Bob Macke, Giorgio Armani and Valentino jumped into the arena with lingerie "to suit the elegant Park Avenue hostess or the working woman trying to unwind." A new industry had sprung up to create and satisfy a demand for homebody chic. Market researchers, says the Times, have labeled the style "cocooning".

Sensing that she had hit on a highly marketable concept, Natori expanded it to other product lines. In 1982 she introduced accessories like delicately appliqued boxes with mother-o'-pearl inlay, lingerie hosiery, travel bags, jewelry rolls, sachets, potpourri and lingerie wash. Also in 1982 she added a line of more casual, less expensive sleepwear called Natori II.

Home furnishings like bed and bath linens, robes, wraps and towels were added in 1986. At the end of that year the company launched a line of fragrances called Body Applique which included eau de parfum, scented body lotion, bathing gel, body powder, body soap and fragrance candles.

In the spring of 1990 the House of Natori expanded into a line of evening wear and separates consisting of negligees, peignoirs, camisoles and slippers. The fabrics were silk, cashmere, satin and cotton; the colors pink, blue, ivory, white, black and turquoise. There could be no question of Natori's bias toward the kind of soft femininity that women choose for themselves, rather than the frankly sexual attire so often designed for women by men.

Since the company launched in 1977 it grew at the rate of 25% per year, breaking even after its third year. Within a decade the House of Natori was selling $25 million a year and employing nearly 700, including its New York design center, offices, showrooms and factories in the Philippines.

The main Natori showroom on 34th Street and Madison Avenue, the site of the company headquarters, isn't your "typical prissy lingerie showroom" according to Natori's assistant Ronni Elsner. The walls are covered with grey flannel, the shelves are black lacquer and the clothes racks are recessed. A feeling of stately elegance is the apparent object.

With offices in New York, Manila and Paris, and sales in 40 countries, the business has become international. The Paris boutique, which opened in fall of 1987, serves as a "prototype for Europe." Not surprisingly, the boutique has become a hit and, in its proprietor's words, Natori is "poised to grow in Europe," though at that moment it was only 600 square feet and employs two. Paris serves as an important showcase, but Natori has ambition for expanding into the rest of the world. PAGE 2
Back To Main Page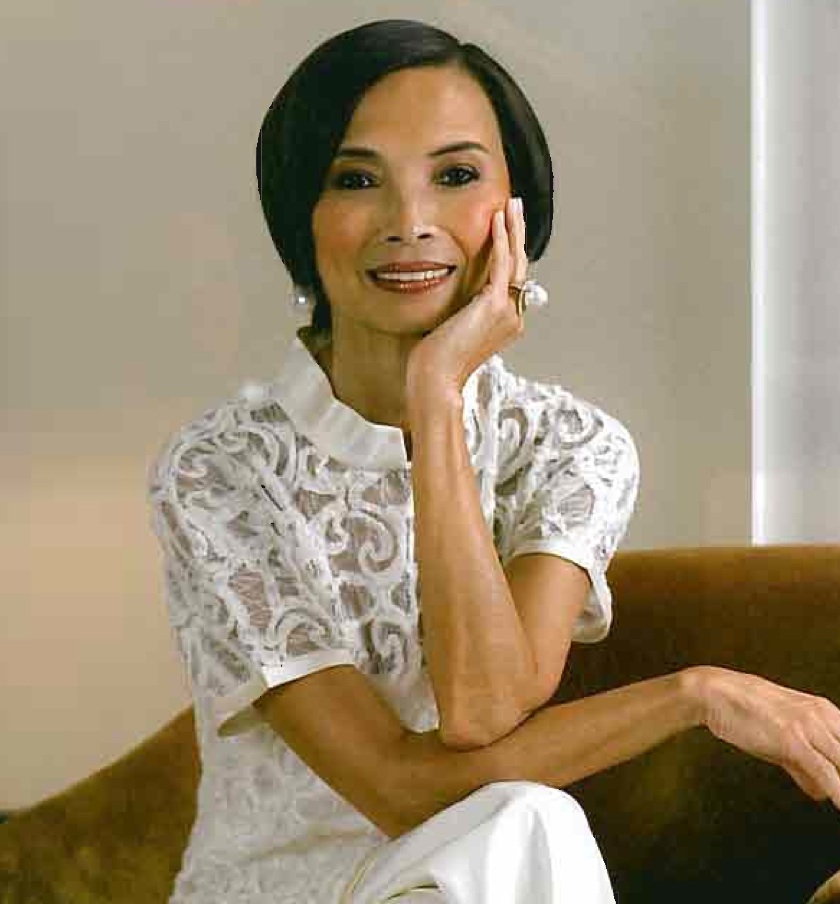 Josie Natori marked her 60th birthday with a photo spread in Tattler magazine.
"The energetic 92-pounder decided to start her own business, something that would tap the resources of her native Philippines."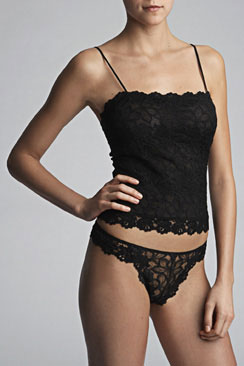 Camisoles and panties are among Natori's most popular categories.


---
CONTACT US | ADVERTISING INFO

© 1996-2013 Asian Media Group Inc
No part of the contents of this site may be reproduced without prior written permission.