GOLDSEA | ASIAMS.NET | ASIAN AMERICAN PERSONALITIES
FAMOUS ASIAN AMERICAN ROOSTERS

n February 9, roosters crow the dawn of the year 4703 (2005 to the westernized). Roosters are the most enigmatic and dualistic sign of the Chinese zodiac. On the one hand they are intensely private, enjoying nothing better than the company of their own well-ordered thoughts. On the other, roosters know how to shine when the spotlight is on them. Partly, it's because they are deeply confident — capable, articulate, hard-working and unshakeable in their convictions. They're also filled with an intense desire to make the moment better for others.

Combine those leadership qualities with their pioneering spirit, and roosters stand out as among the most influential and admired of public people. Add their distinctive knack for handling money, and you have the formula for some big success stories.
---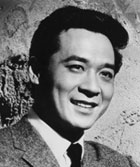 o Hollywood actor has ever cut a more dashing figure of urbane on-screen self-possession than this handsome baritone. Shigeta's first ambition was far more private: to become a writer and a teacher. His distinctively gravelly voice led to a Las Vegas singing career and a contract to star in Rodgers and Hammerstein's Flower Drum Song. Once audiences spotted Shigeta's good looks and elegant masculinity, not even Hollywood's vicious racial typecasting could keep him from becoming the first Asian American romantic leading man. Shigeta continued to shine in roles of great dignity and presence well into his sixties, blazing a bright trail that Asian American actors continue to aspire to follow.
---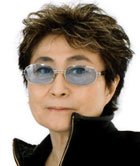 any saw Yoko Ono as a villainess for "stealing" John Lennon from the Fab Four. Lennon saw Ono as his spiritual savior. Ono's image as the more spiritually evolved half of the 60s' most interesting couple gave the image of Asian womanhood a dimension that had been stripped away by a century of western stereotyping: deep strength and wisdom. Only a true rooster's self confidence and innate sense of purpose could have let Ono become muse and surrogate mother to the generation's spiritual icon. The twice-divorced aristocrat's daughter, Sarah Lawrence grad and performance artist has been credited with inspiring the likes of Talking Heads, Blondie and the B-52s.
---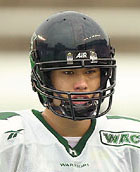 t isn't often that a straight-A scholar goes to college to set a new NCAA record for passing yardage (that's 17,072 for you number crunchers), besting Ty Detmer's record of 15,031 yards set back in 1991. Yet what impresses sportswriters most about University of Hawaii quarterback Timmy Chang isn't his powerful arm or the cool deftness with which he evades tacklers trying to choke off the run-and-shoot offense; it's Chang's humility. Like most great roosters, Timmy Chang focused on keeping his teammates' confidence high even as he shouldered the intense pressure of finding a zigzagging receiver among swarming defenders. That's why he's a good pick to become the NFL's first Chinese American quarterback.
PAGE 2
"Only a true rooster's self confidence and innate sense of purpose could have let Ono become muse and surrogate mother to the generation's spiritual icon."
---
CONTACT US | ADVERTISING INFO

© 1996-2013 Asian Media Group Inc
No part of the contents of this site may be reproduced without prior written permission.