GOLDSEA | ASIAMS.NET | ASIAN AMERICAN PERSONALITIES
LESLIE'S DEMONS
Leslie Cheung has more shadows angles than his pretty face.
by Stefan Hammond
PAGE 1 OF 4

ix months of rain have fallen in the last four days, crumbling hillsides and drowning carparks in sludgy mud throughout the brand-new Hong Kong Special Administrative Region. The parachute-journalists have packed it in, disappointed, no doubt, by the lack of dramatic photo-ops. Keiko Yoshimoto, founder of Leslie's Japan Fan Club, and I splish-splash doggedly along Matheson Street.

"Impossibly handsome, his earliest movie roles were impossibly handsome rueful playboys, in largely forgettable romantic melodramas."

Our destination is wei nin zhong qing ("for your heart only"), the fashionable Causeway Bay cafe owned by Hong Kong superstar Leslie Cheung. Like most things Leslie, it's intriguing and quirky: monochromatic in the extreme, with darkened wood paneling and recessed wall-lighting. The decor resolutely recalls 60s art-crowd hipness; one almost expects to spot Oldenburg and Lichtenstein discussing aesthetics over martinis in conical glasses. A wall space articulated by rows of white-tableclothed squares frames a perfect location for the obligatory art-exhibition poster. But instead of Chagall/Vienna/ 1988, patrons receive the stare of Leslie's solitary Bambi-eye, from the poster of his latest video CD. An intentionally blurred closeup, which simultaneously attracts and parries. "Love me," he seems to be saying, 'just keep your distance."
Images from Leslie Cheung's labyrinthine career slip out on the table as Yoshimoto displays glossy fanzines from the LJFC. Leslie at his '97 world concert tour, in a gold lamé jacket that would make Liberace blush, passionately planting a chaste kiss on singer Karen Mok. Frozen in a sheepish half-grin at some publicity flash-fest, hand raised-in greeting, or warning? Checking himself in a full-length mirror pre-gig, then vamping in full-on headset-mike idol mode, sporting strappy high-heel pumps better suited to Tina Turner; sequined things, artificially tinted supercherry and glowing like Dorothy's shoes in The Wizard of Oz. Sunglassed Leslie ducking into the back of a car, tucking in a blurred leg, reaching for the door handle. A man bent on a quick exit, entirely in keeping with his well-known reticence with the media. Precious few articles on Leslie Cheung are in print and he's determined to keep it that way.
"Leslie is afraid that one day, one of his fans will kill him," confides Yoshimoto. "Just like John Lennon."
Cheung was born in 1956, the youngest of ten children. He grew up in Hong Kong where his father was a well-known tailor. At age 13, Leslie got permission from his father to attend boarding school in England. He went on to Leeds University, pursuing a major in textile management, but it seemed that tailoring was not in his blood. He was more interested in singing with a band at a local restaurant.
Cheung returned to HK in the late 70s when his father suffered a stroke. He made television appearances on Hong Kong's now defunct Rediffusion Television, but rose quickly up Canto-pop ranks. Impossibly handsome, his earliest movie roles were impossibly handsome rueful playboys, in largely forgettable romantic melodramas.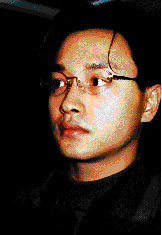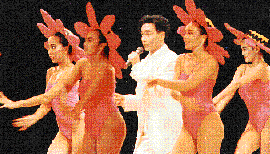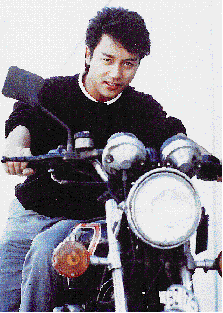 Today Leslie Cheung is an enigmatic figure in a business that discourages ambiguity. Few stateside HK movie fans know that Cheung's body of cinematic work is a relatively recent development while his career as a Canto-pop singer spans a decade-and-a-half. Western fans see him solely as an actor, while Asian fans view the acting career as part of the whole. This particular dichotomy isn't unique to Leslie Cheung. Many HK film stars follow similar dual-track careers.
Despite his phalanxes of rabid Canto-fans, outside Hong Kong film remains Leslie's main metier. PAGE 2

|Page 1 | 2 | 3 | 4 | Some Films Starring Cheung |




CONTACT US | ADVERTISING INFO

© 1996-2013 Asian Media Group Inc
No part of the contents of this site may be reproduced without prior written permission.