ASIAN AMERICAN BUSINESS
Scott Oki earned a $100-million early retirement by turning a struggling young Microsoft into a global software leader.
CONTACT US | ADVERTISING INFO

© 1996-2013 Asian Media Group Inc
No part of the contents of this site may be reproduced without prior written permission.
MICROSOFT'S ASIAN PIONEER
PAGE 1 of 10

he man who created Microsoft and its winning culture had the genius to hire highly effective people and turn them loose. The most spectacularly successful of Bill Gates's hires is a Japanese American named Scott D. Oki. He was only 43 when he retired from his job as Microsoft's senior vice-president of sales and marketing, but by then Oki had already spent a decade growing it into the world's leading software company.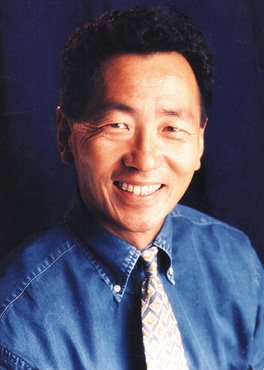 Upon being hired in 1982, Oki single-handedly conceived, started and built Microsoft's international operations. Within two years it was more profitable than Microsoft's U.S. operations. By 1986 Gates knew that Oki's relentless dynamism was badly needed back home to save the company from certain disaster. As the new vice president of sales, Oki quickly restructured Microsoft's operations by firing and laying off nearly half the existing sales and marketing force. Within five years Microsoft's revenues rose from $100 million to $1 billion while gross profit margins grew from 63% to over 80%, raising the U.S. division's pre-tax profits to 30%.

Oki's other biggest contribution to Microsoft's spectacular success may have been convincing Gates and the board of directors to center product development and marketing efforts around Windows instead of OS/2. By the time he retired Oki was overseeing 3,000 employees.

The stock options Oki amassed during his decade at Microsoft lets him enjoy a full, fulfilling retirement. He splits his weekdays among his non-profit Oki Foundation, investing in hi-tech startups, and afternoon rounds of golf. Weekends and long ski vacations are reserved strictly for his wife Laurie and their two young sons.

Scott D Oki was born October 5, 1948, three years after his father was released from Minedoka. Like his famous boss, Oki was born in Seattle, the eldest of three children. The elder Oki, a Nisei, was a strict father, instilling in Scott the discipline he would ultimately draw on to work 100-hour weeks during Microsoft's years of struggle. That discipline hadn't yet taken root when Oki began at the University of Washington. After squandering 18 months, Oki escaped into the Air Force and spent four years playing in its Colorado Springs percussion section. His off-duty hours were devoted to courses at the University of Colorado. By his discharge in 1974 Oki had racked up almost enough credits for a BA in accounting and information systems. He graduated magna cum laude and earned an MBA a year later.
[CONTINUED BELOW]
---
delivery/avw.php?zoneid=4&cb=INSERT_RANDOM_NUMBER_HERE&n=ad29bea1' border='0' alt='' />
---


He spent two unhappy years as a data-base programmer for a local direct-mail company before moving to Palo Alto to join a Hewlett-Packard startup division selling small business systems. In 1980 Oki and three fast-track friends secured venture capital to develop and sell turnkey office management systems for small medical practices. The venture failed but the experience Oki took away--what he calls "scar-tissue"--would serve him well at Microsoft.

GoldSea: Did you know Bill Gates growing up?
Scott Oki: Not at all. The first time Bill and I met was when they invited me up for a couple of interviews.
GS: Did you have any interest in programming before you went to college?
Oki: My dad always wanted me to be an electrical engineer. You know how parents are. They kind of have your life pre-defined for you. So going through high school, all my classes were very quantitative--calculus and all the advanced math classes, physics, chemistry and the sciences. PAGE 2
"All my classes were very quantitative -- calculus and all the advanced math classes, physics, chemistry and the sciences."