GOLDSEA | ASIAMS.NET | ASIAN AMERICAN PERSONALITIES

TV's Hottest Asians

Daniel Dae Kim


LOST'S SEXY ASIAN GUY

aniel Dae Kim's chiseled and rugged face has been a recurring attraction on 24 and ER as well as on the show Angel. He has guest starred on Seinfeld and CSI and been seen in the films, The Hulk, and Spider-man 2. He will also be in this August's suspense thriller, The Cave. Currently however, Kim is best known for his controversial role on ABC's series Lost. He plays Jin, the stereotypical overbearing Corean husband to his wife's submissive female. He assures audiences however that there will be more character development in the next season.

"I've made very conscious choices to stay away from stereotypes and negative portrayals, and I've turned down a lot of stuff. So when this opportunity came around, I was a little wary of it, but again, it goes back to trusting the producers and the people you work with."

Kim was born in Pusan, Corea (Korea) on August 4, 1968 but immigrated with his family to the U.S. when he was two. He attended Freedom High School in Bethlehem, Pennsylvania where he participated in sports, edited the school newspaper and was elected student government president. According to a friend he wasn't a particularly angsty teenager and seemed to enjoy himself quite a bit in high school.

"Danny was very outgoing, very friendly — I don't remember him arguing with anyone, ever. I guess you could say he was one of the 'in' crowd. I always thought he would have gone into politics."

Kim attended Haverford/Bryn Mawr College and earned a Bachelor of Arts in Theatre and Political Science. He took a semester to study at the National Theatre Institute at the Eugene O'Neill Theater Center in Waterford. In 1993 he began the MFA acting program at NYU's Tisch School of the Arts. He graduated with a Masters in Acting in 1996. Although he has expanded his repetoire to studio work, Kim's first love is theater. He has appeared in productions of The Tempest as Prospero, Romeo and Juliet, as Paris and A Doll's House to name a few.

Kim is married with two children and currently resides in Hawaii. In his spare time he enjoys tennis, football, skiing and Tae Kwon Do.
---
Suzanne Whang
AWARD-WINNING COMEDIAN AND HGTV HOST

ith her mid-length hair, sassy bangs, and classy ensembles, Suzanne Whang might be straight out of a Better Homes and Gardens ad. It's little wonder that she is the host of House Hunters, HGTV's most popular show. Just when she might be pigeonholed as the next Martha Stewart, she sprang a surprise. Whang has cultivated a rather un-PC comedy routine in which she affects a false accent, dons a Corean (Korean) hanbok, and proceeds to make jokes at the expense of other ethnic groups. Her comedy sketch has won several awards including the First Annual Andy Kaufman Award at the New York Comedy Festival on Nov. 11, 2004, Best Up & Coming Comedian Of 2002 Award at the Las Vegas Comedy Festival and Audience Award and Best Acting Award at the Los Angeles 48 Hour Film Festival.

She is one of the few Ivy League grads who has made a profession of being on camera. Whang was born in Virginia. Until high school she spent most of her childhood as a navy brat. She went from Virginia to San Francisco to Honolulu and then to Cambridge, Massachusettes where her father recieved his Ph.D from M.I.T. Her family finally settled down in Virginia when she entered high school. She graduated valedictorian and attended Yale for undergraduate studies. She recieved a B.A. in psychology and a masters in cognitive psychology. She took a leave of absence from the cognitive psych Ph.D program at Brown in order to pursue acting.

When she was 17, the summer before her freshman year, Whang acted in a 15-minute educational film about racism. In the film, she and her best friend double dated for prom. Her white friend's date wanted to take her to a country club that didn't allow minorities. The film left the conflict unresolved. It was used to spark discussions in classes and eventually ended up being shown on PBS.

"It was nominated for a daytime Emmy award and I think that's when I first got the bug."

It was after graduate school in the middle of her 9 to 5 AIDS research job that Whang heard on the radio that the cop show, Spenser: For Hire which was based in Boston, was casting for extras. She took a long lunch break and stood in line with other hopefuls. She filled out an index card, got her polaroid taken and that was that. A month later the casting director called. While on set, character actor Ernie Cox took a liking to her and gave her some advice.

"He's my guardian angel because he took me under his wing and I took his advice.Ê Within a month, I quit my job. I was in Screen Actors Guild and I was making my living as an actor even though I never studied acting, which was very bizarre. I was taught that you get good grades. I was valedictorian of my high school, then I got into Yale, then Brown, then you get a good job and then you get married and you're happy, you know?"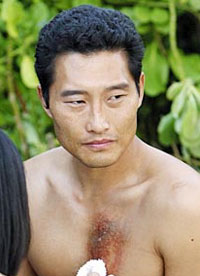 "I was taught that you get good grades. I was valedictorian of my high school, then I got into Yale, then Brown, then you get a good job and then you get married and you're happy, you know?"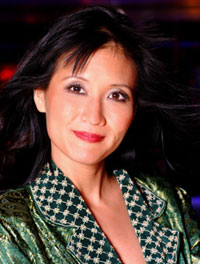 CONTACT US | ADVERTISING INFO

© 1996-2013 Asian Media Group Inc
No part of the contents of this site may be reproduced without prior written permission.